Supporting safety underground: fire dampers for the Northern Line Extension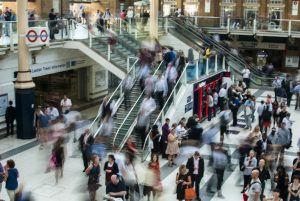 The project Transport for London's Northern Line Extension is an ongoing project which will connect Kennington with Battersea Power Station through two new stations at Nine Elms and the power ...
Read More
Flamgard deploys dampers for the all-new Riyadh Metro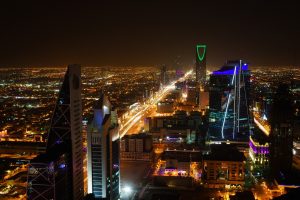 Background Riyadh, the capital city of Saudi Arabia, is home to around 6 million people – a number which may rise to more than 8.5 million in the next decade. ...
Read More
Chernobyl New Safe Confinement, biggest moving building in history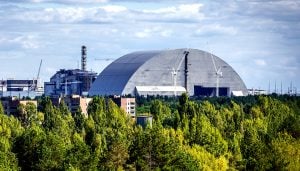 The Chernobyl New Safe Confinement (NSC) is the world's largest moving building, designed to create a sealed perimeter around the radioactive area that still remains following the well-documented 80s disaster. ...
Read More
Flamgard dampers aboard the world's largest platform installation vessel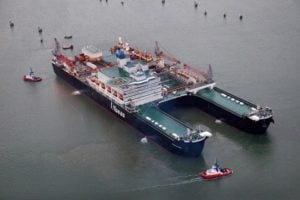 The Pioneering Spirit is the largest oil platform installation/decommissioning and pipelay vessel ever built, and its crew is kept safer by the installation of Flamgard Calidair's dampers. The vessel is ...
Read More
Major UK aircraft carrier features Flamgard dampers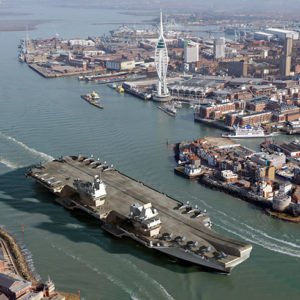 Background Flamgard Calidair has a proud history of serving the defence industry, and is now proud to announce one of the new aircraft carriers in the fleet of the British ...
Read More
Flamgard dampers support Total at Egina oil field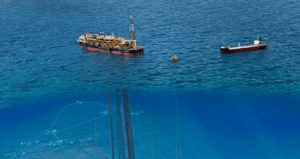 Overview Global energy specialist Total is undertaking one of its most ambitious ultra-deep offshore projects at the Egina oil field, 130km from the coast of Nigeria. The project will feature ...
Read More