5S training for all Flamgard staff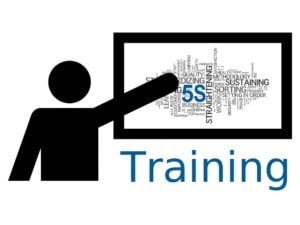 Flamgard Calidair has introduced 5S training across the board within the company, in order to improve business efficiency and to continue to service its clients with the highest levels of customer service and product quality.
5S is a method of workplace organisation based on the five Japanese words: seiri, seiton, seiso, seiketsu, and shitsuke. Broadly translated that means sort, set in order, shine, standardise and sustain, a philosophy of working that fosters rigid organisation and efficient working methodologies.
"We really value our great staff here at Flamgard," explains managing director Steve Edwards. "We adopt a system of sharing strategy development with all our workforce for feedback, and we encourage ever-improving efficiency. 5S is a fairly strict way of working and it'll ensure a consistent, quality outcome for our customers at all times."
Back to News/Blog