A commitment to research and development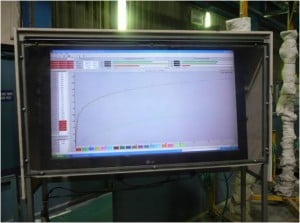 With a track record of more than 35 years in developing and producing dampers, Flamgard Calidair has from the outset been committed to innovation. And that continues today, with new products under development, to meet the changing needs of industrial, nuclear, and commercial customers.
A substantial investment in new CNC and IT equipment at the Flamgard Calidair manufacturing facility ensures that the company remains at the forefront of ventilation, and fire safety control.
The acquisition of Calidair in 2007 signalled the group's commitment to manufacturing excellence, broadening the customer base. State of the art design used two and three dimensional CAD equipment, with modelling for flows and pressure drops. An in-house capability covers testing, research and development. Electronic and pneumatic controls are assembled in a specialist facility, while production of dampers and assemblies uses the latest laser cutters, CNC brake presses, Synergic MIG and TIG welding facilities.
In a world of ever larger and more complex installations, Flamgard Calidair remains committed to delivering dampers that make the world safer, protecting personnel, equipment and installations for customers using the latest techniques and innovations.
Back to News/Blog