Developing a robust nuclear supply chain for Britain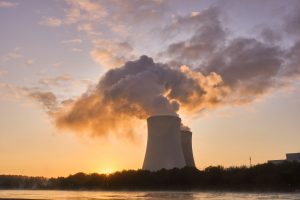 With the UK Government's legislative commitment to meeting 'net zero' greenhouse gas emissions by 2050, the importance of nuclear power to the British energy landscape has never been clearer.
With this in mind, Flamgard Calidair has joined the Sizewell C Consortium, which is advocating for the advancement of plans to build a new nuclear power station in Suffolk known as Sizewell C.
As well as providing 7% of the UK's low carbon power for the next 60 years, Sizewell C would also create 25,000 employment opportunities including up to 1,000 apprenticeships, and leverage over £14 billion in construction value to bolster the UK industry.
By joining the Sizewell C Consortium, Flamgard signals its support for the nuclear industry in Britain, and a willingness to contribute to the development of new standards and capabilities across the sector. In addition to promoting Sizewell C, the consortium is an important stepping stone towards building an effective nuclear supply chain capable of supporting the construction of new power plants which will operate for decades to come whilst meeting rigorous safety standards.
Modern nuclear power plants require a wide range of equipment to ensure safe operation, and Flamgard has experience in supplying HVAC solutions for nuclear applications having been engaged in a series of contracts for the new Hinkley C station. Flamgard manufactured and supplied fire dampers, smoke dampers, non-return dampers, and additional solutions for isolation and volume control.
Nuclear energy has a key role to play in the coming years, and Flamgard Calidair is ready to contribute to the next generation of power stations. For more information on how Flamgard is supporting nuclear supply chains, and for project enquiries, get in touch with our team today: sales@flamgard.co.uk
Back to News/Blog