Fit 4 Nuclear certification passed with flying colours!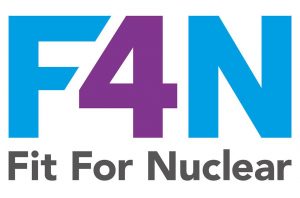 We're proud to announce that we've been issued a re-granting of our Fit 4 Nuclear accreditation with NAMRC – passing with an auditing score of 90%, which is quite possibly the highest yet!
So, what exactly is the Fit 4 Nuclear scheme? Fit 4 Nuclear is an initiative created by the Nuclear Advanced Manufacturing Research Centre (NAMRC) designed to get companies ready to bid for work within the nuclear supply chain.
It goes without saying that working within the nuclear industry requires an extra level of precaution, and the very highest standards relating to Quality, Design supported by a strong commitment to health and safety must be practiced to avoid all risks.
Flamgard's managing director, Steve Edwards, commented "Fit 4 Nuclear is a great scheme and has proven very beneficial for us at Flamgard Calidair. We've taken what we've learned and are consistently implementing new ways of working to improve our service offering(s), throughout every sector in which we operate."
Back to News/Blog