Flamgard blast dampers on site at thousand-mile TANAP gas pipeline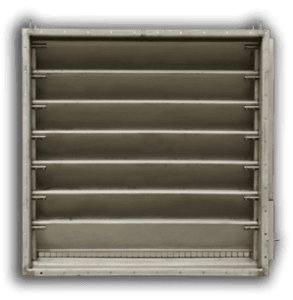 Azerbaijan's Shah Deniz-2 gas field is vast, which is why investors have dedicated substantial funds to create the TANAP (Trans Anatolian Natural Gas Pipeline Project) pipeline, creating a gateway to bring this important fuel into Turkey and Europe at large.
Flamgard Calidair is proud to announce that our blast dampers have been selected for use on this landmark project on the Southern Gas Corridor, delivering the best of UK engineering and design to make TANAP a safer scheme.
Our blast dampers are designed to prevent blast forces entering duct systems, especially where a blast could result in loss of life or severed damage to equipment. They are rigidly constructed and fully welded, comprising two sections: a dynamic debris catcher that directs the blast onto the blade pack. This system consequently closes under the blast pressure, isolating the blast force.
The TANAP pipeline, which is due for completion in 2018, will feature:
7 compressor stations
4 measuring stations
11 pigging stations
49 block valve stations
2 off-take stations to supply Turkey's national natural gas network
The pipeline will be operated by SOCAR, which currently holds a majority stake in the project, with Turkey's pipeline operator BOTAŞ  among other key stakeholders.
"This is one of the largest and most interesting international projects we've been involved with," explains Flamgard Calidair's managing director Steve Edwards. "This $10bn project is going to help shape the face of energy distribution in this part of the world and we're delighted that our products have passed muster and been specified for use on the pipeline."
Our blast dampers have been independently blast-performance tested and are certified by SIRA to 04ATEX9322 for ATEX Group II Category 2 G/D use by SIRA.
Back to News/Blog