Flamgard dampers support Total at Egina oil field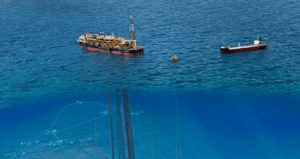 Overview
Global energy specialist Total is undertaking one of its most ambitious ultra-deep offshore projects at the Egina oil field, 130km from the coast of Nigeria. The project will feature no less than 44 subsea wells, connected by umbilicals and risers to an FPSO (floating production, storage and offloading vessel) designed to hold 2.3 million barrels of oil.
In the name of safety, the FPSO had a requirement for high integrity damper installations, with Flamgard Calidair selected as Total's supplier.
Outcome
Fire and shut-off dampers designed and manufactured by Flamgard Calidair ensure that – in the event of a fire on the FPSO – spread of smoke and flames will be minimised and contained, ensuring the safety of the FPOS's occupants and also the integrity of the platform itself.
Flamgard's products are suitably accredited for offshore use: Lloyds Register of Shipping – Det Norske Veritas (D.N.V.) – American Bureau of Shipping (ABS) – Bureau Veritas (BV) – GOST R 55301-2009 – SIRA – ISO 9001:2008 Lloyds Register of Quality Assurance all manufactured safely under the umbrella of our OHSAS 18001 accreditation again by Lloyds Register.
Back to Projects