Flamgard gets Fit For Nuclear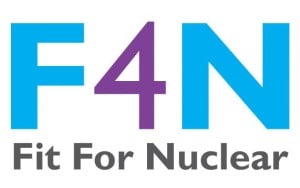 Working in the nuclear power industry requires, unsurprisingly, the very highest standards of health and safety working practises and product quality. That's why Flamgard Calidair is proud to announce its Fit For Nuclear accreditation.
The Fit For Nuclear programme is a unique service designed to help UK manufacturing companies get ready to bid for work in the civil nuclear supply chain, and requires applicants to pass both an online survey and a site visit from the organisation. Flamgard sought the accreditation to reassure customers of the appropriateness of its high-precision products in even the most demanding industries (including nuclear decommissioning and new build power stations).
"The products we make save lives," comments Steve Edwards, Flamgard Calidair's managing director. "There's no comprises; everything we do stops the spread of harmful airborne chemicals or fire.
"As a result of the F4N audit we've introduced a 5S training policy into the business, and all of our products are identified by who manufactured them, like the engines at Aston Martin. That said, we are already performing in the nuclear industry, having made dampers for Sizewell and Hinkley Point."
Flamgard fire dampers, balancing/isolation dampers and complete isolation dampers are already protecting key infrastructure worldwide, and this Fit For Nuclear badge serves as further evidence of its industry-leading product development. By developing new markets such as nuclear, oil, gas and defence, Flamgard Calidair aims to double its turnover in the next five years.
"We see a lot of growth potential for our company within nuclear," adds Steve.
Find out more about Fit For Nuclear here.
Back to News/Blog