Flamgard Sponsors Charity Golf Day for Bury Hospice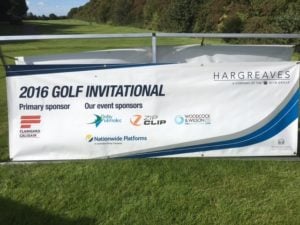 Our valued client, MW Hargreaves, took the admirable step of organising a charity golf day this year, in aid of the wonderful work done by Bury Hospice.
Bury Hospice offers care and support not only to people approaching the end of life but also to their families and friends. The organisation works with patients both at its premises and in their own homes, helping to improve quality of life and comfort.
It was for this reason that Flamgard Calidair signed up as the primary sponsor of the event, offering our support to the registered charity and encouraging others to do the same.
"We're always up for supporting a good cause," says managing director Steve Edwards, "and there can be few causes more worthy of our assistance than the work of the incredible people at Bury Hospice. The work they do makes a real, tangible difference to the people who need their care and in turn their loved ones."
Back to News/Blog