Halton Group becomes majority owner of Flamgard Calidair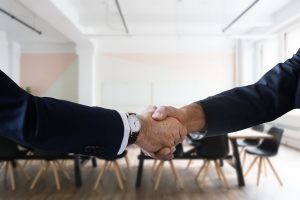 Indoor air company, Halton Group, has become the majority shareholder in Flamgard Calidair with 55 percent ownership, in an acquisition which saw Halton Group build upon its initial 19 percent investment made in July 2019.
Halton Group is a global technology leader in indoor air solutions for a wide variety of sectors, and previously a competitor to Flamgard Calidair. Following the acquisition, both companies will share both experience and expertise, and be best positioned to build towards greater long-term success.
In a joint statement, Flamgard Calidair CEO, Lee Bramald, and Managing Director, Steve Edwards, commented: "This collaboration is an excellent move and we are looking forward to a great future, working together and growing our diverse global market sectors."
Sami Piirainen, Director of Halton Marine, added: "After years of consideration, we concluded that, by combining the two companies' knowhow and manufacturing and sales networks, we could achieve major synergies that would help us to grow.
"Although the pandemic has disrupted several of Halton's market segments, sectors such as petrochemicals, heavy industry, nuclear power and underground infrastructure construction seem to provide good opportunities in projects which require our expertise on challenging environments. We see strong potential in these markets, and an opportunity to strengthen our position together."
If you have any queries covering the acquisition of Flamgard Calidair by Halton Group, or you'd like to make a project enquiry, please get in touch with our team by calling 01495 757347 or sending an email to: sales@flamgard.co.uk.
Back to News/Blog