Health and safety takes top priority – OHSAS 18001 accreditation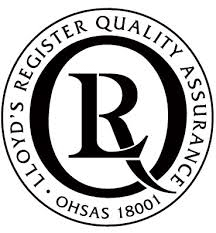 Flamgard's product range is all about keeping people and assets safe from harm. And now we're able to show customers that the same ethos extends to how our company operates, with OHSAS 18001 accreditation from Lloyd's Register.
This globally-recognised occupational health and safety accreditation proves Flamgard Calidair's dedication to wellbeing of its staff, its customers and the public at large, and is only handed down to businesses which can exhaustively prove the robustness of their systems across the following core categories:
Protecting your people
Minimising risk
Legislation
Stakeholder confidence
Management system-based
"Safety is what our business is all about," comments managing director Steve Edwards, "so this accreditation is only fitting. We're entirely sincere in our dedication to constantly improving our policies and processes, and safety is at the top of our priority list at all times."
OHSAS 18001 was developed in response to industry demand for a recognisable health and safety management system standard which can be externally assessed and certified, find out more at the Lloyd's Register website.
Back to News/Blog