Marketing programme shares best practice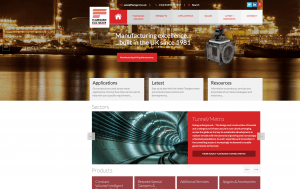 Flamgard has launched a new marketing programme, underlining its commitment to delivering innovative products with great customer service, around the world.
Flamgard Calidair products are used around the world wherever safety is paramount, and the protection of personnel, equipment and materials are primary considerations. Whether in ventilation systems, fire prevention and management or in key industrial process applications, the company's products are established leaders in their field.
A new website, and increasing social media engagement through platforms including Linkedin and Twitter, will see Flamgard Calidair communicating more effectively with customers, and sharing information on the latest developments, new products and techniques, for the benefit of customers and professionals in the field.
If we haven't answered your questions, please make contact and we will do our very best to help you.
Back to News/Blog