New build focus for Flamgard's nuclear specialists, with Welsh Government support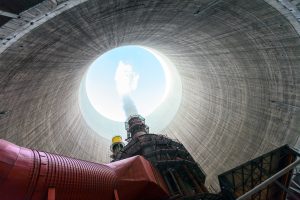 Having established a name for itself in some of the world's most prestigious nuclear decommissioning projects (e.g. Sellafield and the NSC for Chernobyl), Flamgard Calidair has turned its gaze to the nuclear industry's new build sector as a key part of its future strategy.
As described in an article on hinkleysupplychain.co.uk, the company sees its aspirations as serving the next wave of nuclear energy generation products, helping to create clean power solutions for current and future generations while maintaining safe working environments.
The company's specialism in high integrity nuclear dampers places it firmly on the radar for such projects, and although new build schemes require adherence to all the latest standards and accreditations, Flamgard's decommissioning experience means the business already has the processes and paperwork in order. Plus the business also has extensive experience in original product supply to current UK sites such as Hinkley Point A and B.
Flamgard sought funding assistance from the Welsh Government, resulting in collaboration with Swansea University through the Astute Programme – which is designed to boost manufacturing growth in Wales – with a view to pursuing a contract at Hinkley Point C. Shuresh Maran, Flamgard's Business Development Director, comments: "The nuclear new build sector is a lot larger compared to decommissioning. The first port of call for any business looking to get involved with the programme should be the Hinkley Supply Chain team, Welsh Government or the Wales Nuclear Forum."
Back to News/Blog