Vacancies at Flamgard; we're growing and we need YOU!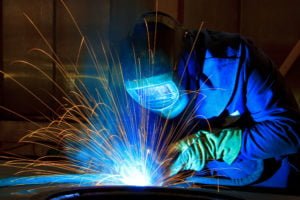 Flamgard Calidair has been leading the way in damper manufacture and innovation in the UK and worldwide since 1981 and now we're going through an exciting expansion.
We have developed a world-leading brand of high integrity dampers, manufactured right here in Pontypool, that safeguards lives and property in challenging environments all around the globe – from oil rig temporary refuges to underground tunnels or nuclear facilities.
As part of our planned expansion we are actively seeking the best and brightest to join our family in the following specialisms:
Welders/fabricators
Experienced metalworkers are required to maintain Flamgard's high standards of damper production.
Admin assistants
Driven, dedicated office staff are required to help us manage the expansion process and beyond. We're seeking organised, conscientious administrators.
Production engineers
Ours is an industry where product failure is simply not an option. We're looking for talented and experienced production engineers to help maintain our quality output and drive our innovation.
Flamgard Calidair is known as a great place to work, with a real focus on employee engagement as much as on maintaining our excellent health and safety record.
If you'd like to apply please send your CV along with a brief covering email to: admin@flamgard.co.uk
Back to News/Blog