Video – Welsh Government profiles Flamgard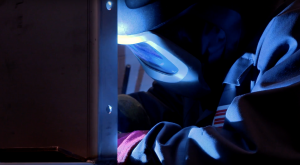 Welsh Government has posted a video about our company! Titled 'Trade & Invest – Flamgard Case Study', the video details the way our business has worked in partnership with local institutions in order to make sure we're at the cutting edge – locally, nationally and internationally.
Seeing the benefits that Flamgard Calidair brings to the region, Welsh Government and local authorities have given us R&D support and helped with grants and capital expenditure, allowing us to develop our company as one that's not only at the forefront of high integrity valve development but also a great place to work.
In addition, we have partnered with Swansea University on skills sharing programmes, with young engineers helping us to innovate our products and process while they benefit from real-world experience and bolster their CVs.
Why not take just two minutes out of your day to look at the video now?
They've also published a written profile of our business that goes into greater detail, explaining the importance of our works on the Chernobyl New Safe Confinement project among others.
Click here to read the article
All at Flamgard Calidair would like to thank the Welsh Government for its ongoing support.
Back to News/Blog