We're Petrobras-accredited!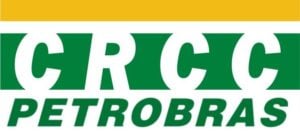 Thanks to the hard work of our engineering and sales teams, we've achieved CRCC accreditation enabling us to supply Petrobras Brazil.
CRCC – standing for Certificado de Registro e Classificação Cadastral – is the certification scheme employed by the global energy firm, and it's one which offers stiff entry requirements to ensure the robustness of the company's supply chain.
With the accreditation, Flamgard Calidair is now able to supply potentially life-saving high integrity dampers to all Petrobras facilities and operations. It gives us access to an online system, Petronect, through which our business can access and participate in tenders from Petrobras and its subsidiaries
"This challenging application process really separates the wheat from the chaff," explains managing director Steve Edwards. "Achieving tier 1 status is no mean feat, and while we had to undergo rigorous examinations and intense application procedures, it's to the credit of our team and our facilities that our actual production processes didn't have to be updated – our existing quality systems already met the high standards required."
The arrangement enables Flamgard Calidair to supply the energy firm as a tier 1 CRCC partner and cements the company's reputation in the petrochemcial industry. Petrobras has upwards of 135 production platforms, 15 refineries, 31,000km of pipelines and over 8,000 service stations – with global reserves around 16 billion barrels of oil.
Back to News/Blog