What we learned at WNE 2018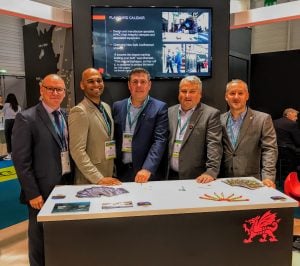 Upon returning from Paris' World Nuclear Exhibition, the Flamgard team had lots of good things to say about the event:
"We had some great face time with key decision makers, letting us boost Flamgard brand awareness on an international scale," explains managing director Steve Edwards. "It was the perfect networking opportunity and put us in touch with a number of possible future collaboration partners."
WNE brings together the world's leading minds in nuclear energy: scientists, engineers, decommissioning specialists and more gather to learn from each other, share ideas and do business.
Shuresh Maran, Business Development Director, commented: "we had chance to meet face to face with a number of engineering and procurement contacts with whom we're already working, or have bids in place with. It's great to have the chance to put faces to names and be able to explain what makes Flamgard Calidair such a unique business proposition."
The event was also a platform for the UK government to announce new funding for the nuclear industry, including £200m funding for new build/support industries and £40m funding for decommissioning.
https://www.gov.uk/government/news/new-deal-with-industry-to-secure-uk-civil-nuclear-future-and-drive-down-cost-of-energy-for-customers
Back to News/Blog